Shows
Check back as we update information on our exciting events and performances. Thank you for supporting us, and we'll see you soon!

Open Streets East Lake 2023
Saturday, June 10, 2023
2:00p
outside Midtown Global Market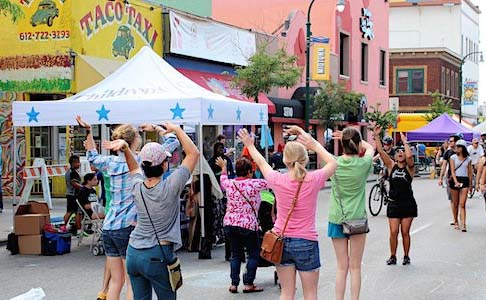 Jawaahir is performing in this car-free celebration!
Open Streets Minneapolis has been celebrating streets for people since 2011. Connect with thousands of neighbors on city streets that put people and community first. This festival runs 11:00a-5:00p on East Lake Street from 2nd Avenue to 22nd Avenue.
Jawaahir is performing outside the Midtown Global Market on Lake Street near Elliot Avenue at 2:00.
Stone Arch Bridge Festival
Saturday-Sunday, June 17-18, 2023
Stone Arch Bridge, west side of the river

This fabulous art and music festival runs Saturday, June 17 10:00a-7:00p and Sunday, June 18 10:00a-5:00p. The core of the festival is the 200+ juried artists plus two live music stages. The festival grounds span the riverfront area on W. River Parkway from 11th Ave S to N. 4th Avenue.
Jawaahir is performing and then teaching a mini-lesson! It will be on the downtown side of the bridge at West River Road and Portland Avenue on Saturday.
Twin Cities Pride Festival
Saturday, June 24
6:00pm
Loring Park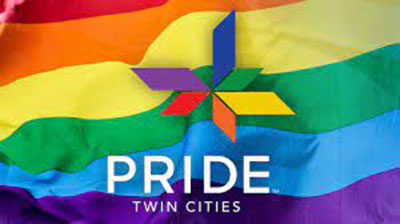 The 51st annual Twin Cities Pride Festival will be held at Loring Park and Parade Park in Minneapolis Friday - Sunday, June 23 – 25 and features local BIPOC and LGBTQ+ vendors, food courts, a beer garden, and music stages.
Jawaahir is dancing Saturday on the Stonewall Stage near the base of the pedestrian bridge.
All LGBTQ+ people and allies are welcome to this festival!
Dances at the Lake Festival
Friday, July 14
and Saturday, July 15
7:00-9:00pm
Mpls Rose Garden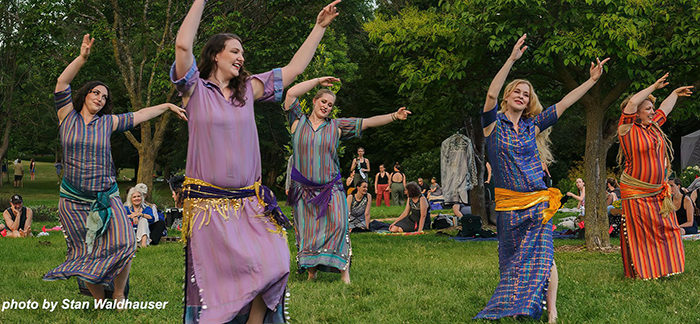 Join Jawaahir for two evenings filled with local artists at this wonderful outdoor event! Check out The Ray Terrill Dance Group's website for a list of artists performing.

This event is FREE and family friendly!

Jawaahir and Vanessa at Caponi Art Park
Saturday, August 19
6:30-7:30pm
Caponi Art Park

Join Jawaahir and Vanessa at this wonderful outdoor venue! Caponi Art Park is 60 acres of rolling wooded land at 1220 Diffley Road in Eagan.
More details coming soon.
Workshops
Coming Soon!
More chances to learn from our fabulous Artistic Director and internationally sought after coach, teacher, Raqs Sharqi and Egyptian dance specialist, Vanessa.
Classes
Jawaahir encourages dance students to support our city's wonderful local instructors who specialize in Raqs Sharqi and Arab dances. Look to Jawaahir Dance Company founder, Cassandra Shore, and current and former JDC members Renee Szudy, Kathy McCurdy, Angela Skrade, and Alana Mari. Also, check out the Guild of Middle Eastern Dance for local events and class listings, and of course stay tuned to us here at jawaahir.org, our newsletter, and social media pages.
Reservation Request
Payment
Your tickets are not reserved until you have paid.
Click Buy Now, then pay with Pay Pal, Debit Card, or Credit Card.
Your reservation is complete and will be held for 5 minutes. You should receive a confirming email shortly. If not, check your Junk or Spam email folder, or

Reservation Request Failed!
We're sorry, but something went wrong with your reservation request. Please try again or call the office at 612-872-6050.
If you have any accommodation needs, please contact the office.