Help Support Jawaahir
We have great things in store for 2023! We're ramping up fundraising efforts to support our annual show this November. You can be a part of Jawaahir's artistic mission, bringing excellent Arab dance, music, and culture to the Twin Cities and beyond! Your tax-deductible donations of all sizes, great and small, make our work possible.
Thank you for your support!Donate NOW

Check back as we update information on our exciting events and performances. Thank you for supporting us, and we'll see you soon!

Shows
Save the Date for Our Annual Show!

First week of November

Elision Theater
The Guild of Middle Eastern Dance

Spring Spectacular Show

March 25

7:00-9:00

Elision Theater
It's time to think Spring SPECTACULAR! Vanessa of Cairo and Jawaahir are performing in this show!
Guild members represent a blend of the many styles of dance related to Middle Eastern dance. From traditional Middle Eastern dance to modern fusion to shimmering raqs sharqi, we know this show will be spectacular.
Elision Theater: 6105 N 42nd Ave, Crystal, MN 55422
Watch for more information soon to purchase tickets. If you have questions, please contact the Guild at: guildofmiddleeasterndance@gmail.com.
Workshops
Four Workshops with Guild Instructors
Saturday-Sunday, March 25-26

Jawaahir Studio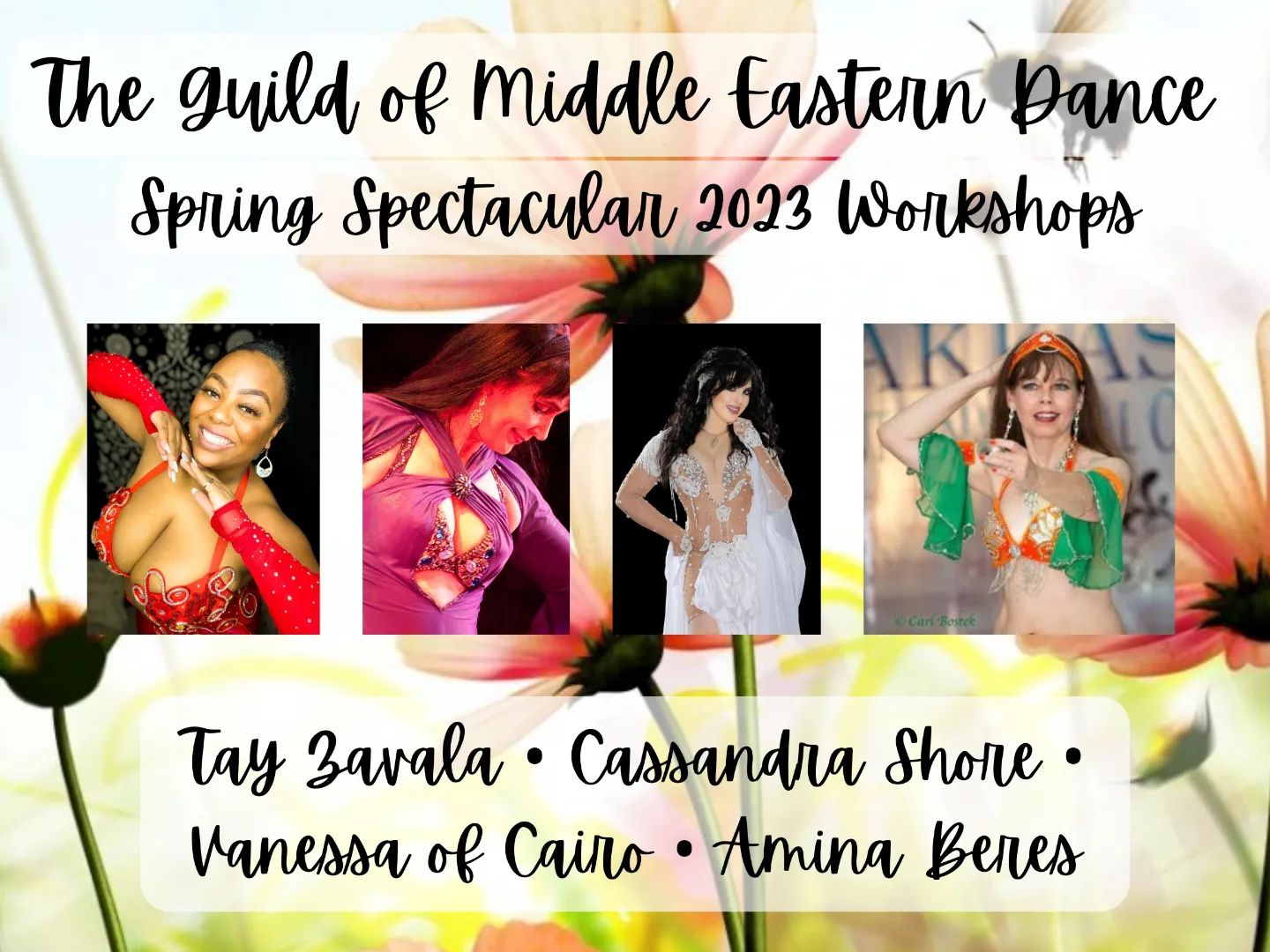 Classes
Jawaahir Dance Academy is continuing to offer professional-level workshops in technique, choreography, and performance skills. Stay tuned to us here at jawaahir.org, our newsletter, and our social media pages for details.
For regular weekly classes, Jawaahir encourages dance students to support our city's wonderful local instructors who specialize in Raqs Sharqi and Arab dances. Look to Jawaahir Dance Company founder, Cassandra Shore, and current and former JDC members Renee Szudy, Louise Indritz, Kathy McCurdy, Angela Skrade, and Alana Mari. Also, check out the Guild of Middle Eastern Dance for local events and class listings.
If you have any accommodation needs for our events, please contact the office.