Check back here for more 2021 events and performances for you to enjoy! Thank you for supporting us and we will see you very soon!

Caravan Under the Stars
Request for donations!
Jawaahir's Annual Gala & Fundraiser
Online bidding will begin Tuesday, September 7, 2021

Accepting donations NOW!

(view flyer)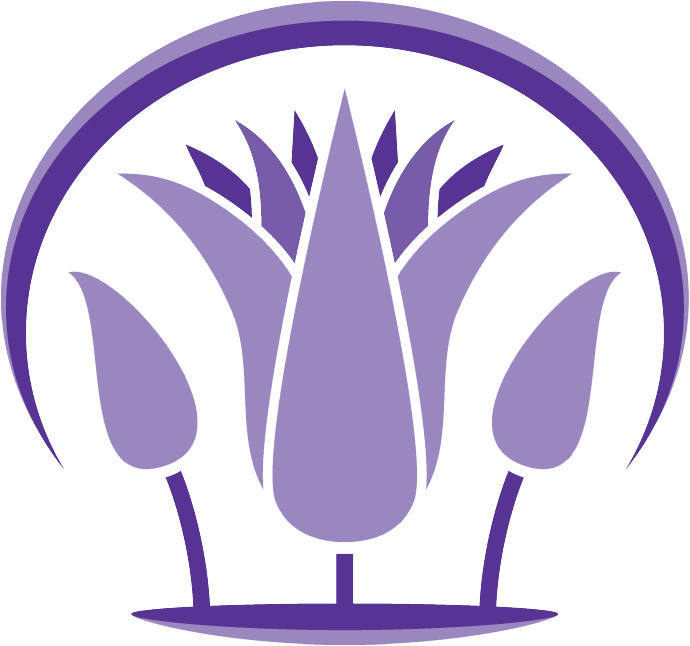 Do you, or someone you know, have a special skill, service, or product to donate?
Be part of our online auction! All donations are tax-deductible. Please fill out the Donation Form and contact Alana by email for delivery of your donation.

DONATION DEADLINE: All items must be delivered with form by Saturday, August 7, 2021. Sorry, no exceptions.

More Info
We are excited to announce that our esteemed MC is our very own beloved Sarah Jones Larson! She is a Jawaahir Dancer Emerita (1994-2016), longtime member and supporter of Jawaahir, former beloved Cassandra School teacher, and founder of the School of Acting and Voice Over and the Voice Acting Expo.

Plus Angela from Ancient Traditions Mehndi is offering her beautiful henna designs for your enjoyment, with all proceeds for the evening donated to Jawaahir.

To sweeten your evening...simply by coming, you'll be entered into a drawing for a chance to win two reservations to Jawaahir's next annual concert! (You must be present for the drawing at the end of the party in order to be eligible for the win.) Then, if you spend $100 or more, you will receive an invitation to the dress rehearsal of our next annual concert.

$30 in advance to get your special gift, or $35 at the door.

Sparkle
3

- Save the date!


Thursday-Sunday.
November 18 - 21, 2021.
Thurs, Fri, Sat @ 8:00pm. Sat & Sun @ 2:00pm.
Elision Playhouse, 6105 42nd Street NE, Crystal MN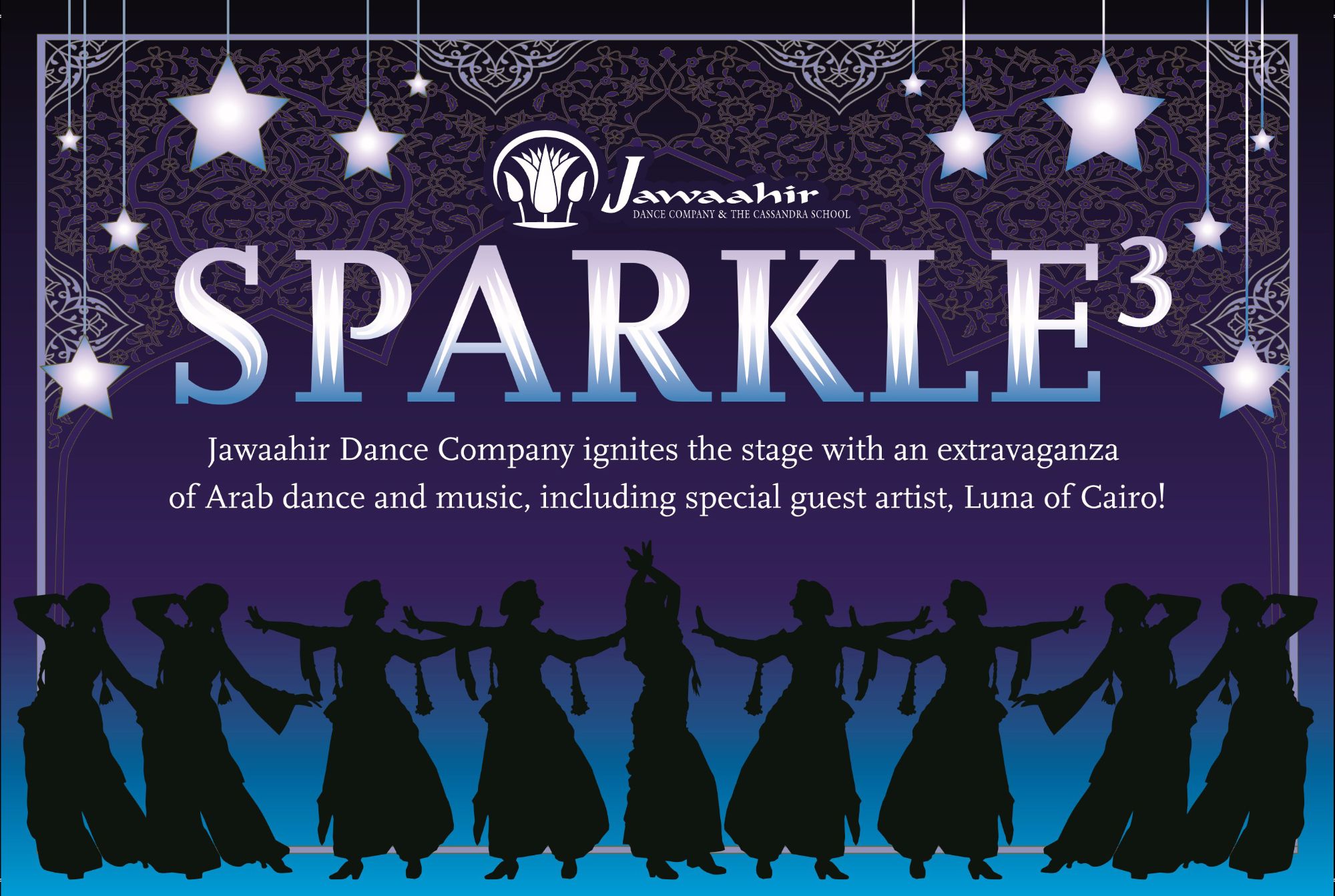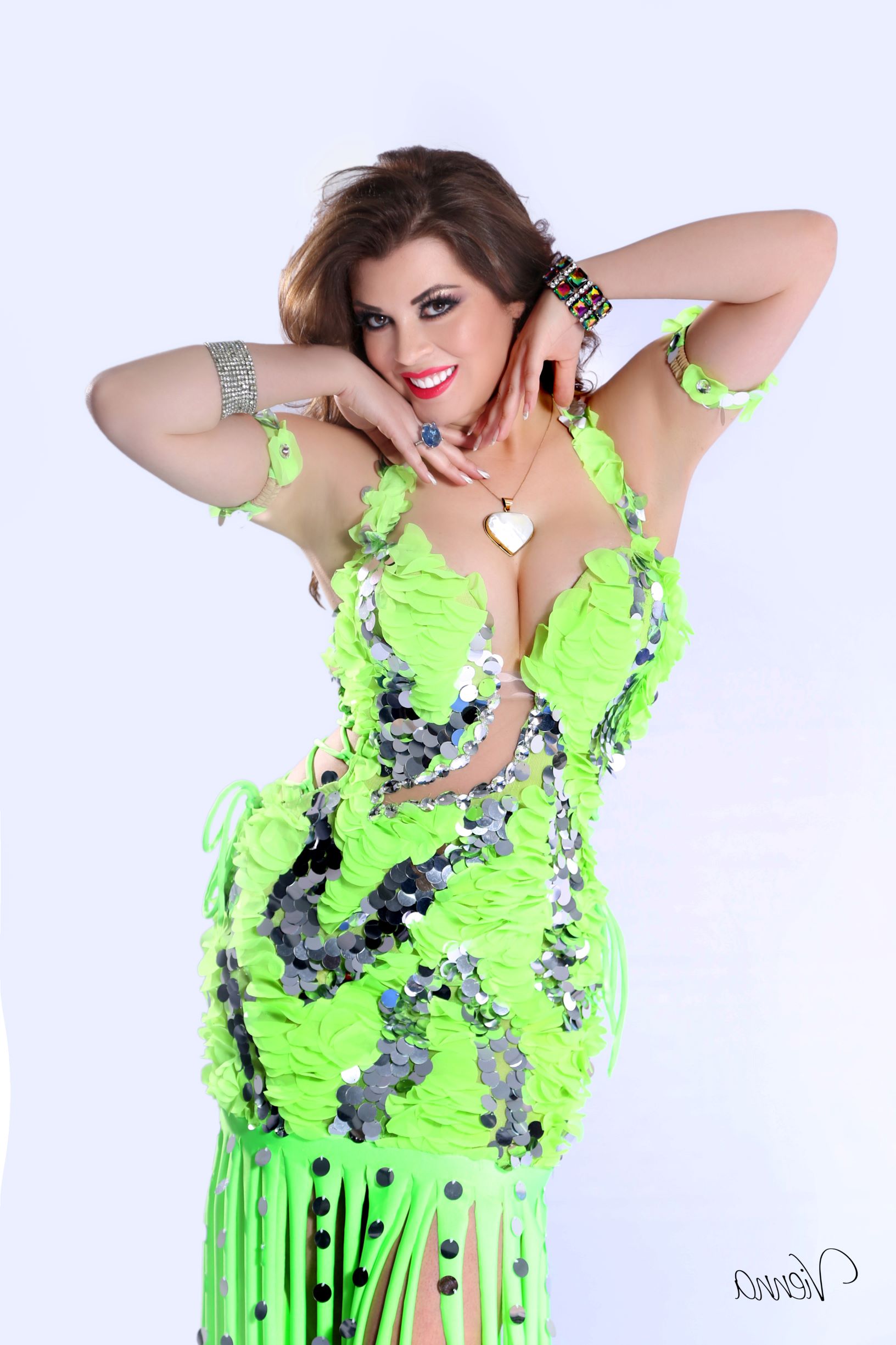 Luna of Cairo
Jawaahir's dancers perform stunning contemporary interpretations, in the third Sparkle concert, choreographed by the Jawaahir dancers for the dancers, with an exciting new choreography by Cassandra Shore, Artistic Director. Live music provided by the masterful musicians of Amwaaj, including Tim O'Keefe and Laura Harada. All of this – all new choreography, AND a breathtaking solo performance by our stellar guest artist, Luna of Cairo, who performed in the top nightspots in Egypt for many years, now residing in Florida.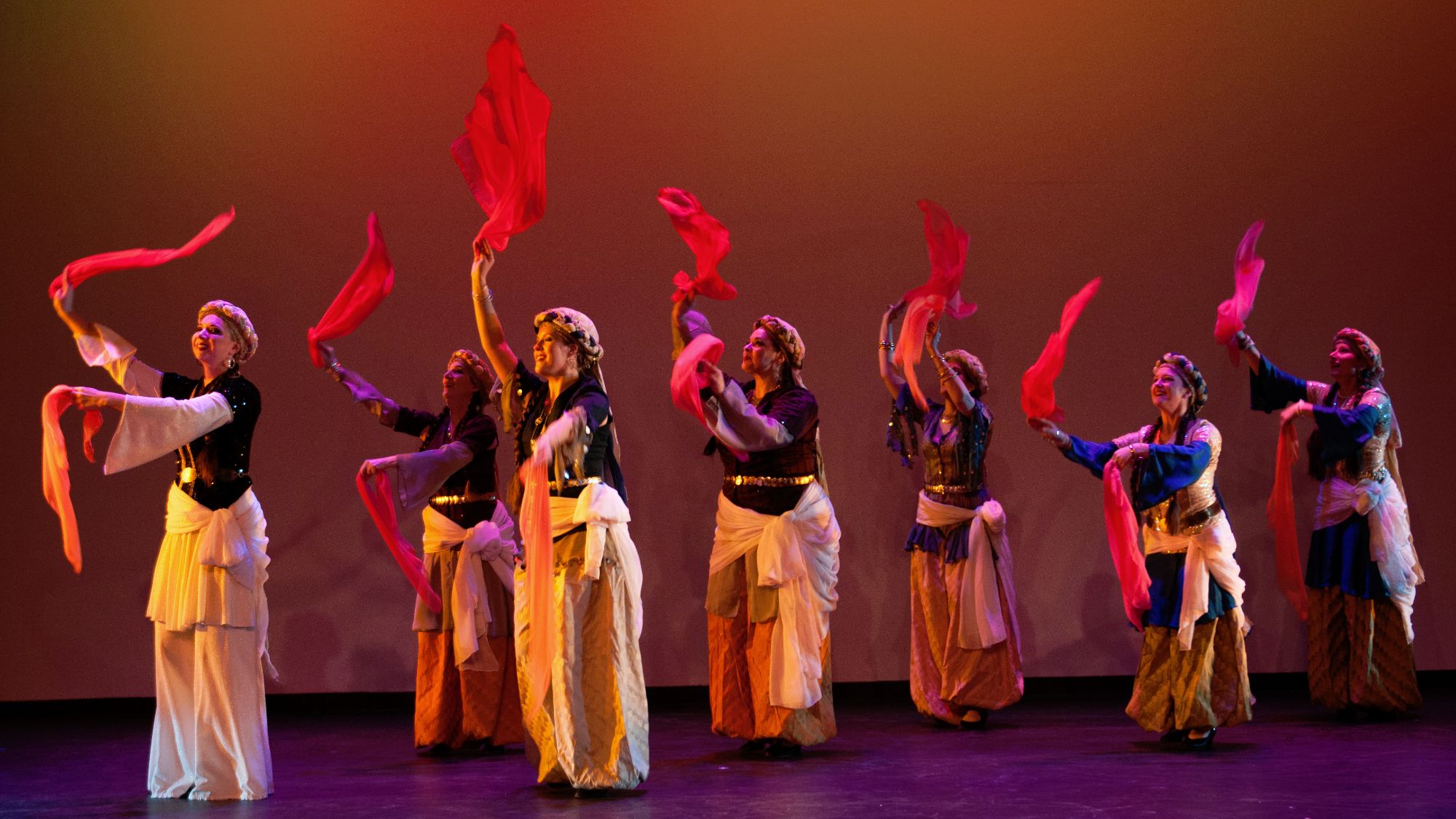 This activity is made possible by the voters of Minnesota through grants from the Minnesota State Arts Board and the Metropolitan Regional Arts Council, thanks to a legislative appropriation from the arts and cultural heritage fund; Heidi Heffelfinger Todd and Steven S. Todd Fund; Lisherness Foundation; O'Shaughnessy Foundation; St. Paul & Minnesota Foundation; Target; Employers Matching Grants from Allstate, Conoco Phillips, Marsh & McLennan Companies, Medtronic, and 3M Foundation; and friends of Jawaahir.

Our show is held at Elision Playhouse in Crystal. Parking for Elision Playhouse is shown in green on the pictured map.
through Jawaahir Dance Company. Box office opens one half hour before our show begins.

Reservations coming soon!

$40 for adults. $20 for kids 12 and under.

$10 discount for Guild of Middle Eastern Dance members.

Our Saturday, November 20th matinee at 2pm is a pay-as-able show. This means that you may arrive to Elision Playhouse at 1:30pm and pay what you can (minimum of $5 per person) on a first come, first served basis.
Parking: click to see larger image
Reservation Request
Using your phone? Slide the event line left to show the # of reservations in order to select 1 reservation, then fill in your name and email, solve the Captcha, and click Proceed to Payment.

Payment
You are not registered until you have paid.
Click Buy Now , then Pay with Debit or Credit Card at the bottom of the PayPal page.
Your reservation is complete and will be held for 5 minutes. You should receive a confirming email shortly. If not check your Junk or Spam email folder, or,

Reservation Request Failed!
We're sorry, but something went wrong with your reservation request. Please try again or call the office at 612-872-6050.
If you have any accommodation needs, please contact us.