If you have any accommodation needs, please contact us.

Cassandra's Cabaret
Saturday, December 29, 2018

View flyer!
8:00 - 10:00pm (doors at 7:45pm)

Minneapolis Jawaahir Studio Theater
Jawaahir's 26th Annual Henna Party
Sunday, January 20, 2019. 2:30-5:00pm.

Jawaahir Studio Theater
3010 Minnehaha Ave. S, Minneapolis, 55406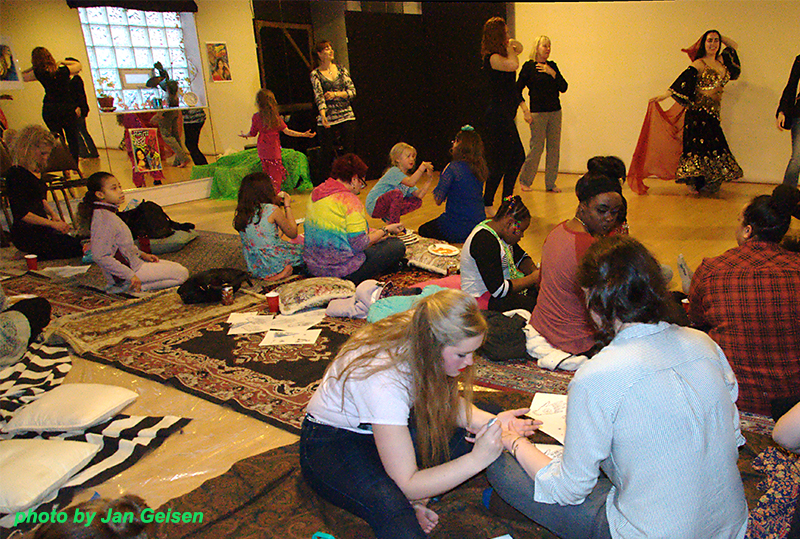 Delight in an afternoon of henna, dance, food, and fun as we once again bring the Middle East to the Midwest. We provide free DIY henna and guests are welcome to bring your own small cushion for comfort!

Performance by Jawaahir at 2:30.
Indulge in the ritual of henna painting traditionally done at women's celebrations.

Enter our two awesome raffles.

Rejuvenate with an assortment of snacks and beverages.

Mingle with friends and Jawaahir members.

Experience the hospitality the Middle East is known for!

Raffle #1:
$5 tickets for a chance to have Angela, our henna artist of Ancient Traditions Mehndi, work her magic on you. She's so amazing, we want to avoid a long line of people waiting for her designs. We'll pull 10 lucky winners from the magic raffle basket.

Raffle #2:
$10 tickets for a chance to win a 10-week session of Level 1 or Level 2 classes at The Cassandra School. We'll pull 2 lucky winners from the magic raffle basket.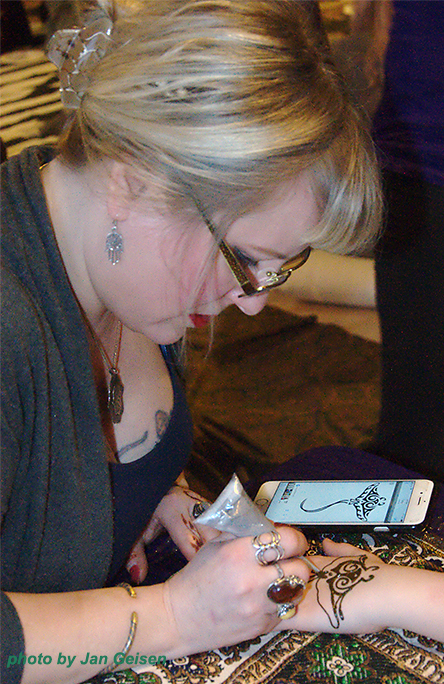 $10 per person, $5 per child 10 and under. Raffles only payable at the door.

Reservation Request
Select the number of seats you want for each event, fill in your name and email, solve the Captcha problem, and click Submit.
Reservation Request Complete
You have successfully requested your reservation. Your seat is not guaranteed until we receive your payment. Once we do, your name will be added to our reservations list and you may check in at the door.
You have three ways to pay:
Pay now using a credit card, whether or not you are using PayPal, by clicking the PayPal button.
Mail a check to the office.
Bring payment to the event. (If you do this, your seat is NOT guaranteed.)
Note: The decision to cancel an event due to weather is made 4 hours before the event. To find out if your event is cancelled, click the Coming Events button at the top of this page.
Reservation Request Failed!
We're sorry, but something went wrong with your reservation request. Please try again or call the office at 612-872-6050.