If you have any accommodation needs, please contact us.

Dahlal Showing
Jawaahir & Khazanah Bake Sale
Saturday, October 27, 2018

Dahlal 10:00am - 5:00pm

Bake Sale 1:00 - 5:00pm

Minneapolis Studio
Need that perfect costume for your next performance? How about new finger cymbals or a beautiful veil? Want to treat yourself to that shiny cane or jingly hip wrap you've been eyeing? Well then, come on over and visit Dahlal right here in town! She has everything you need! When you're finished shopping, fill your tummy with yummy treats baked by Jawaahir and Khazanah members for purchase. Mmmmm! Can't you smell the sweet scents already?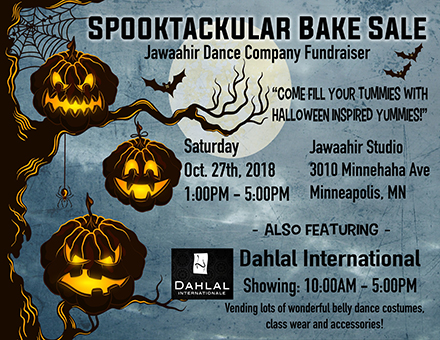 The Voice of Dance: A Tribute to Oum Kalthoum
Thursday-Sunday, December 6-9, 2018

Minneapolis Jawaahir Studio Theater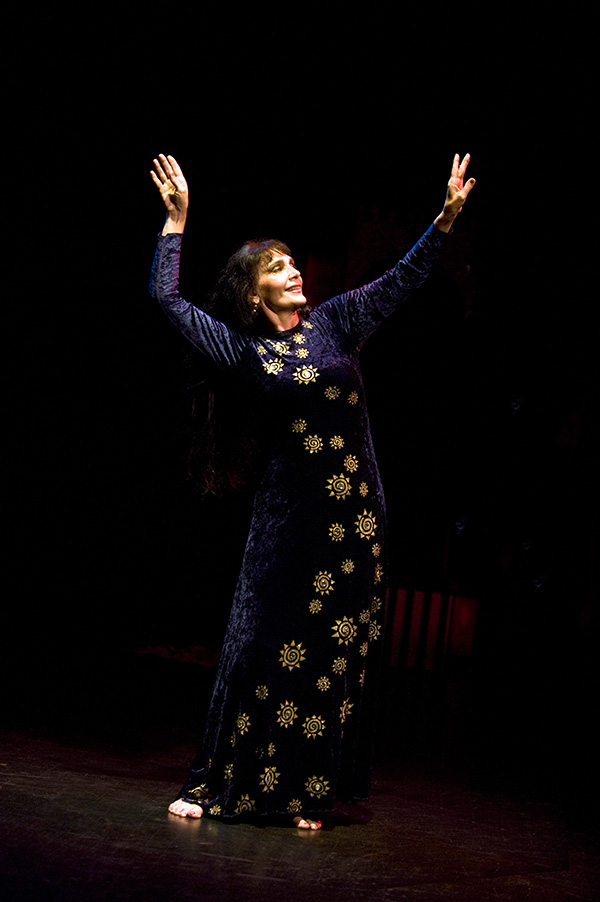 Cassandra and Jawaahir invite you to join us in celebration of Um Kalthoum. We share with you Cassandra's vision set to Um Kalthoum's famous voice. And, as always, we promise excellent live music performed by Tim O'Keefe, Laura Harada, Michael Ibrahim, and a very special guest.

Thursday, Friday, Saturday at 8:00pm. Saturday and Sunday matinees at 2:00pm. Post-show discussion with our talented artists on Friday evening!
$35. $5 discount for Guild members and a pay-as-able ($5 minimum) show at Saturday's matinee on a first-come-first-served basis.

Reservation Request
Select the number of seats you want for each event, fill in your name and email, solve the Captcha problem, and click Submit.
Reservation Request Complete
You have successfully requested your reservation. Your seat is not guaranteed until we receive your payment. Once we do, your name will be added to our reservations list and you may check in at the door.
You have three ways to pay:
Pay now using a credit card, whether or not you are using PayPal, by clicking the PayPal button.
Mail a check to the office.
Bring payment to the event. (If you do this, your seat is NOT guaranteed.)
Note: The decision to cancel an event due to weather is made 4 hours before the event. To find out if your event is cancelled, click the Coming Events button at the top of this page.
Reservation Request Failed!
We're sorry, but something went wrong with your reservation request. Please try again or call the office at 612-872-6050.