Due to COVID, we are not renting our studio until further notice.
We have a beautiful studio to rent. Click More Info for pictures, dimensions, and rental agreement. Have more questions? Contact Jenny by email.
South Minneapolis
3010 Minnehaha Avenue just south of Lake Street (our own studio space inside the Hook & Ladder building)
More Info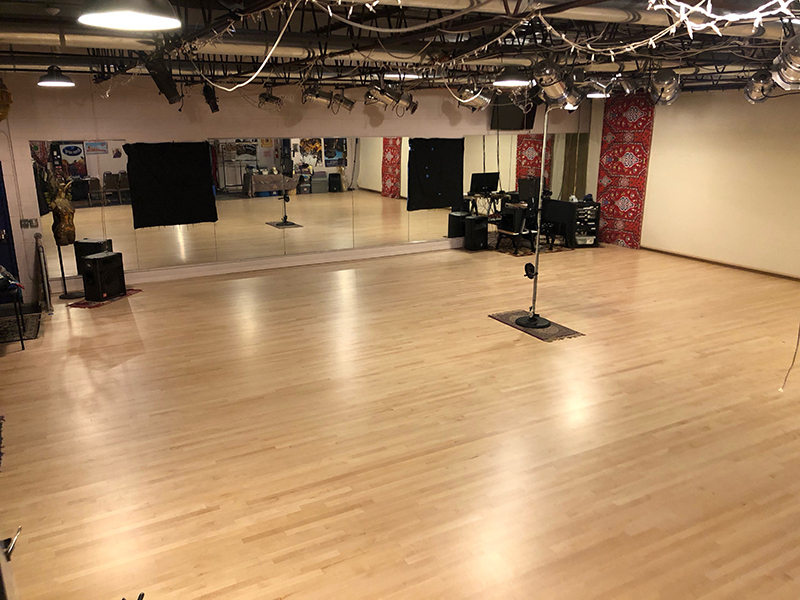 35' x 41' dance space, 10' minimum ceiling height
40' x 7' glass mirrors on two walls
Sprung maple floor
Professional sound system that accommodates electronic devices
Fee is $20/hour, paid in advance

No evening rentals past 6pm on Fridays, Saturdays, and Sundays

No party rentals, dance socials, tap shoes, or Irish shoes permitted

No dressing room, but 5 fully handicapped accessible designer bathrooms
Not handicapped accessible at this time
Access: Upon payment, a door code will be given to renter for entry from the north side of the Hook & Ladder building through the purple metal Jawaahir door. All traffic by renter, renter's fellow dancers, and renter's students will be done through this same door. Note! There is a 5" stoop outside this door. No access allowed through the glass Hook & Ladder doors at this time.
Parking: The former police station lot behind the Hook & Ladder building (west side off of Snelling) and street parking.
Transit Information: We are on the 7, 21, 27, and 53 bus routes (info), and we are 2 blocks east of the Lake St-Midtown light rail stop (info) on the blue line.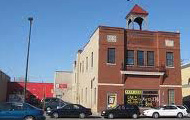 The Minneapolis space can also be set up as a Cabaret Theater with intimate seating for up to 56.
Cabaret Rental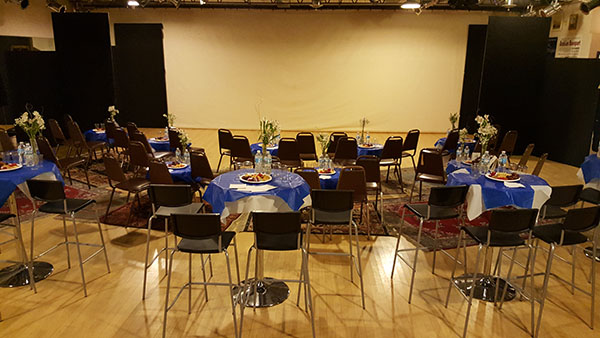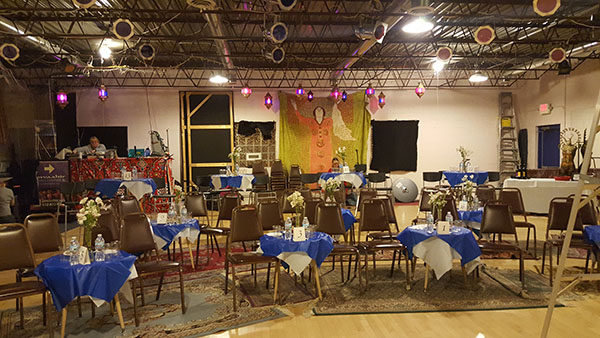 Please call for pricing information for this set-up.
Seats 56 at 14 circular tables (2 rows regular height; 1 row bar height)
32' diameter semicircular thrust stage
Professional lighting person and sound system
Designed to be set up with 3 people in 1 hour