We have a beautiful studio to rent for your dance* rehearsals and classes
with many morning and daytime openings! Also, we are fully set up to handle your online Zoom rehearsals and classes, live or for you to record. Email to begin the rental process.
More Info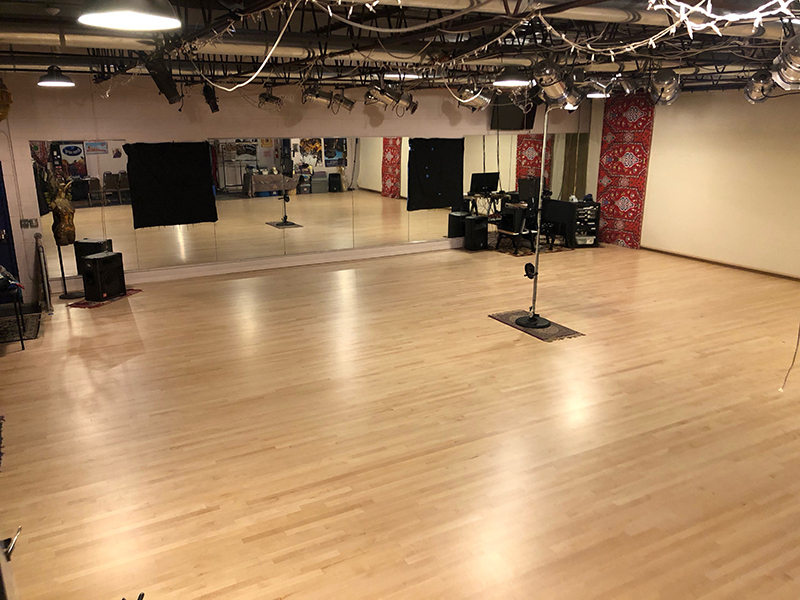 35' x 41' dance space, 10' minimum ceiling height.
40' x 7' glass mirrors on two walls.
Sprung maple floor.
Zoom-ready with 1080p camera and lights.
Professional sound system that accommodates electronic devices.
5 fully handicapped accessible designer bathrooms.
2 blocks from the Lake Street/Midtown light rail station, and on many bus routes.

Fee is $20/hour, paid in advance.

No evening rentals past 6pm on Fridays, Saturdays, and Sundays.

*No party rentals, dance socials, tap shoes, or Irish shoes permitted.

Email to begin the rental process.

Handicapped accessible
Rental Agreement to be read, filled out, signed, and sent back when you are ready to rent.
Access: Our studio is within The Hook & Ladder building. Upon payment, you will receive a door code for entry into our studio through the purple Jawaahir door on the north side of The Hook & Ladder building. Handicapped accessibility through the glass Hook door (if available to be opened).
Parking: The fenced parking lot to the west of The Hook building (off of Snelling) and on-street parking.
Transit Information: We are on the 7, 21, 27, and 53 bus routes (info), and we are 2 blocks east of the Lake St-Midtown light rail stop (info) on the blue line.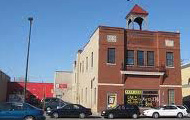 The Minneapolis space can also be set up as a Cabaret Theater with intimate seating for up to 56.
Cabaret Rental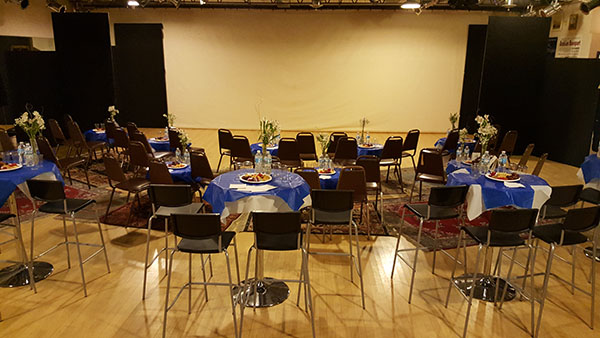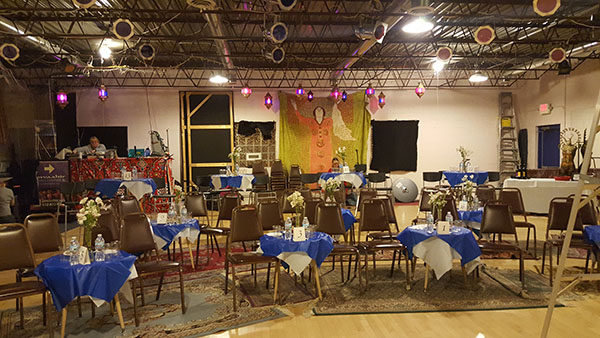 Please call for pricing information for this set-up.
Seats 56 at 14 circular tables (2 rows regular height; 1 row bar height)
32' diameter semicircular thrust stage
Professional lighting person and sound system
Designed to be set up with 3 people in 1 hour