Search for Our New AD
Our founder, Cassandra, has stepped down as Artistic Director of Jawaahir Dance Company. We are thankful to have Lauren Olson Fraga as Acting Artistic Director while our Board of Directors conducts a search for a new Artistic Director.

This is a golden opportunity for a visionary dance leader who is ready to choreograph, teach, produce, and direct shows with the most talented Middle Eastern dance company in the country. In addition to gifted dancers, Jawaahir has dedicated staff and volunteers, support from granting agencies, and enthusiastic audiences. The studio facility is top notch. It's an ideal formula for the right person to make grand artistic visions a reality.

Here's the Job Description. For additional information, please contact Theresa Kane, Chair of our Search Committee. We look forward to hearing from you.

Acting Artistic Director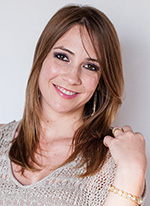 Lauren Olson Fraga started studying Middle Eastern dance in 2006 at The Cassandra School of Middle Eastern Dance and immediately fell in love with the dance form. She studied at the school for a number of years and performed with local dance troupes before joining Jawaahir in 2010. In 2011 she moved to Brazil and continued her dance studies there. She attended workshops with a number of Brazilian dancers, performed locally, and frequently took classes with Monah Souad. In 2015 she returned to the US and rejoined Jawaahir. Since then, she has studied with a number of national and international artists, and has continued to study regularly with Cassandra. She performs at local restaurants, weddings and other special events in addition to her performances with Jawaahir Dance company. We are thrilled to have her as our Acting Artistic Director!

Bring Cassandra to YOU! Cassandra offers workshops, small group classes, or lecture-demonstrations focusing on one or many Middle Eastern countries or regions.