Our Mission Statement
Jawaahir Dance Company is dedicated to presenting Middle Eastern dance as a living art form at its highest artistic level, to bringing the rich folkloric heritage of the Middle East to the theater stage, and to providing education about the dance in its authentic form for dance students and the general public. In carrying out our mission, we strive to make our work culturally, financially, and physically accessible to the public.

Jawaahir Dance Company
For over 30 years, Jawaahir Dance Company has presented authentic Arab* dance and music that enriches cultural experiences and enchants broadly diverse audiences in the Upper Midwest. Jawaahir brings the rich folkloric heritage of the Arabic-speaking Middle East to the theatrical stage.
*We use the culturally accepted term "Arab dance" to represent the breadth of dance styles from the diversity of 22 Arabic-speaking countries. In common usage, "Arabic" refers to language and the culture itself, "Arab" to dance and music.
Jawaahir ( juh-WAH-heer
) means jewels in Arabic.
Our Artistic Director, Vanessa of Cairo, is an international performer, instructor, and award-winning choreographer whose credits include regularly teaching at the Nile Group Festival in Cairo during her 12-year residence in Egypt. Her Danse Orientale training includes such greats as Mahmoud Reda, Dr. Mo Geddawi, Hassan Afifi, Raqia Hassan, FiFi Abdo, Dina, Lucy, and Aida Nour.
Vanessa has a BFA in Ballet, trained in jazz and tap with Ann Reinking, Gwen Verdon, and Gregory Hines with The Broadway Theater Project. She has performed in musical theater in New York for 8 years, and has appeared in several television shows. Her teaching credits include various performing arts camps including the Boys and Girls Club of America.
Jawaahir presents artistically exceptional performances in both traditional and contemporary forms of Middle Eastern dance and music. We showcase this exciting work as a vibrant living art form, steeped in generations of traditional learning, resonating with new times and new cultural experiences.
We offer an extensive arts education program in this culturally authentic form, welcoming serious students to our school and eager audiences into understanding of and appreciation for Middle Eastern arts and culture. Our work is culturally welcoming and financially accessible, and we perform and teach in venues that are physically accessible for all.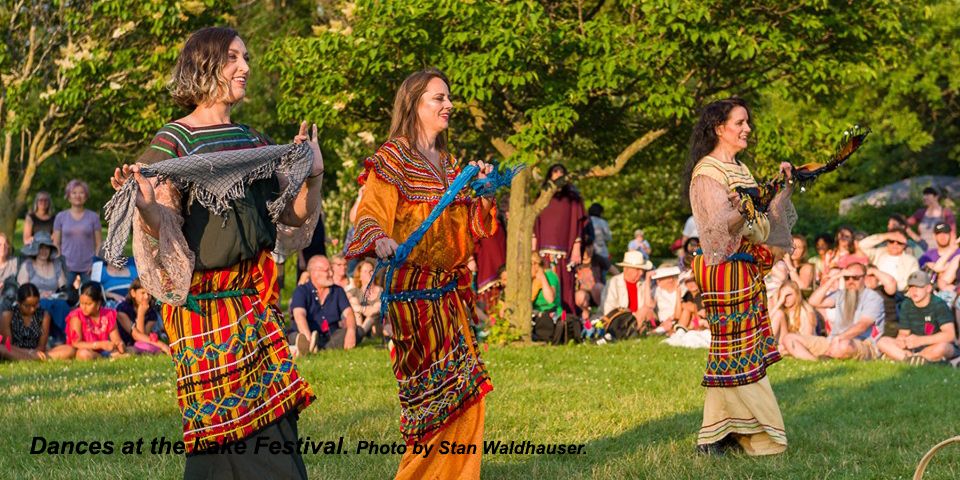 We have performed our annual concerts at venues in Minneapolis such as the Southern Theater, the Ritz Theater, The Lab Theater, and, more recently, Elision Playhouse. We also share our performances in our very own studio theater as a way to connect to our audience in a more intimate setting. We perform lecture-demonstrations for cultural events at local colleges and communities including library events, school programs, and summer festivals as a way to broaden the community's understanding of the Middle Eastern culture.

Not only do we show our work on stages, we continue providing workshops, master classes, and free open rehearsals with distinguished guest artists for more in-depth learning, and we collaborate with other artistic and cultural groups to create closeness within our varied dance community.
Want to see more? Click here to see more performance video clips!
Dancers
Vanessa of Cairo, Aria, Courtney, Helen, Iscah, Laila, Laura, Lauren, Megan, Miriam, Olga, Paula, Renee, Salome Alexandra, Theresa, Zahirah
Board of Directors
Patricia Auch, Kay Hardy Campbell, Eileen Goren, Theresa Kane, Melanie Meyer, Hilary Smith, Vanessa of Cairo

Dance Academy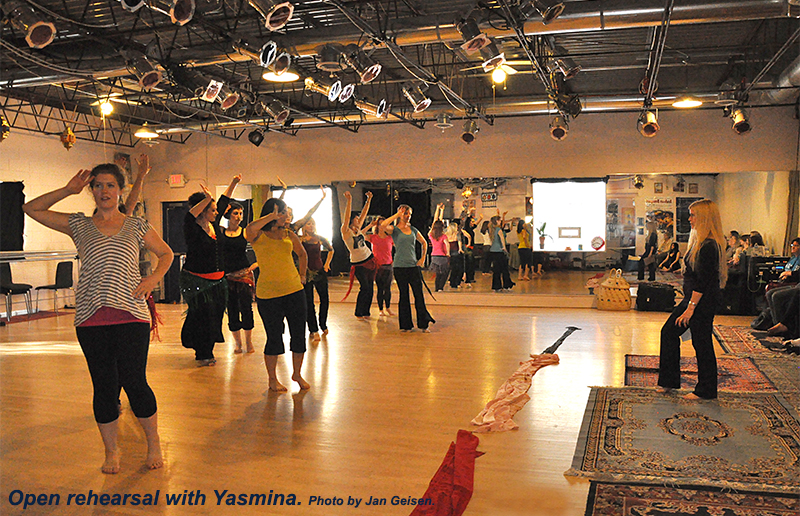 Jawaahir Dance Academy offers professional-level classes and workshops in technique, choreography, performance skills, and dance conditioning. Watch the Events page and our social media for details.
What People Say
"One of the most respected Arab dance companies in the country." -Skyway News
"Beautiful show that told a story about places in the world we rarely see or hear about."
Who Supports Us
The voters of Minnesota! Our activities are made possible, in part, by the voters of Minnesota through grants from the Minnesota State Arts Board and the Metropolitan Regional Arts Council, thanks to a legislative appropriation from the Arts and Cultural Heritage fund.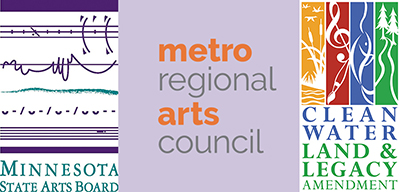 Foundations! Jawaahir's activities are made possible, in part, by funds provided by the I.A. O'Shaughnessy Foundation; Heidi Heffelfinger Todd and Steven S. Todd Fund; Lisherness Foundation; matching grants from employers Conoco Phillips, Allstate Insurance; and the friends of Jawaahir.